Industrial Data Systems, Inc. was founded in 1978 as a partnership under the name of California Micro Systems. The first product manufactured by California Micro Systems was the Matrix 500 Intelligent Ticket Printer. The printer was the first designed to perform data acquisition and control functions for weighing applications.

In 1981 California Micro Systems was incorporated under the name of Industrial Data Systems, Inc, and moved from Riverside California to Anaheim, California. In the summer of 1987, Industrial Data Systems, Inc. (IDS) purchased new, larger facilities and moved to 590 W. Freedom Ave in Orange, CA.

In 2008 Industrial Data Systems, Inc. Moved to a new facility located at 3822 E La Palma Ave. Anaheim CA. Today, IDS manufactures Digital Indicators, Hybrid Digital Summing Modules, Industrial-Grade Data Acquisition and Control Terminals,. We create American jobs by designing, developing, and manufacturing all of our products on American soil.

We specialize in electronics used for small, medium and heavy capacity industrial weight measurement applications such as truck, axle, and railroad scales, bulk & powder weighing, bagging, process control, automation, batching, meat & fish processing, labeling, RFID systems and similar areas of use.

Transportation, Mining, Agricultural, Manufacturing, Process Control, and Construction Materials are only a few of the industries that use our products with great benefits.

We do not mind telling you that we use a lot of your thoughts in the products we create. We are small enough to take the time to listen to your thoughts, and large enough to incorporate your good ideas and needs into our products. We work for you! You pay our salaries! You deserve to have our attention and good service.

OUR MISSION IS THE SAME AS OUR PROMISE TO YOU. IRON CLAD! IDS could stand for Integrity, Delivery and Service. Those are three of the goals we set for ourselves in serving our customers. For 25+ years, we have been building two things; industrial weighing system products that our customers can depend on, and trust in our ability to deliver what we promise when we promise. They represent the Mission of Industrial Data Systems and our promise to you.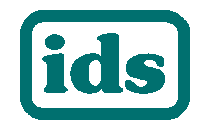 Industrial Data Systems, Inc.
3822 E La Palma Ave, Anaheim CA, 92807
Phone 714-921-9212 Or Fax 714-399-0286
Outside of CA sales 800-854-3311